Requires two sessions 4 weeks apart:
Cost:
$1200 (for 2 sessions) or $650 per session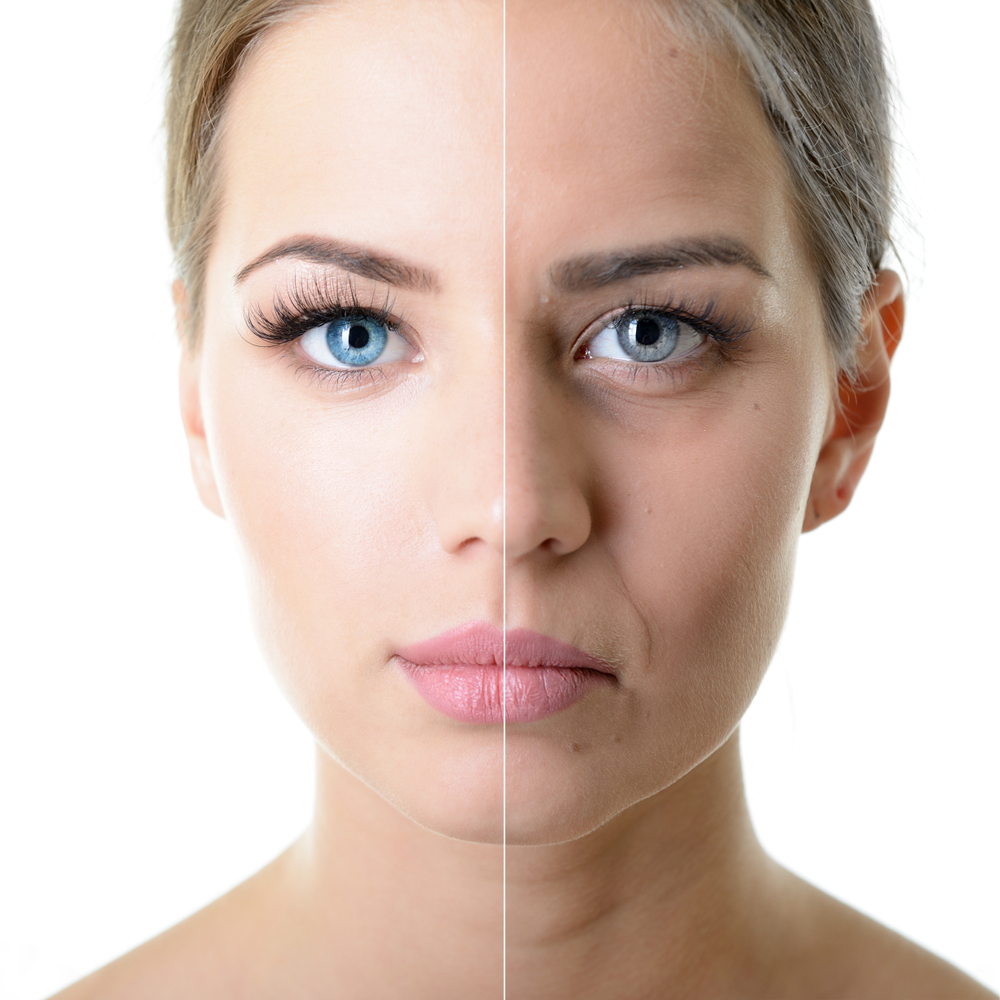 Profhilo is one of the most talked-about injectable treatments in Europe. Named the "anti-wrinkle treatment of 2019", Profhilo is a new treatment for rejuvenating skin hydration, elasticity, and quality. Like skin boosters and many other dermal fillers, the main ingredient is Hyaluronic Acid (HA). However, Profhilo has many exciting differences compared to other HA fillers such as Restylane and Juvederm. Profhilo is a new concept of anti-aging skin treatment developed by IBSA, a pharmaceutical company headquartered in Switzerland. It introduces a new category called 'bio-remodeling' into the broad spectrum of injectable fillers.
Profhilo can reverse signs of aging through elastin and collagen stimulation, promotion of wound healing, and recruitment of stem cells in fat tissue.
Due to its extensive spreadability (about 2cm radius), only ten injection points are required for the cheeks and lower face and a further 10 for the neck.
Volumizing filler injections, on the other hand, are more targeted. They are either introduced via direct injection or via a long blunt needle called a cannula into the area which needs the filler.
Effects of Profhilo Compared to Other Fillers
With traditional filler treatments such as Restylane and Juvederm, the inject gel stays in place and volumizes the area we want it. However, instead of filling the face in specific areas, Profhilo stimulates collagen and elastin production in the face. Profhilo works in the epidermis, dermis, and superficial fat compartments to restore aged tissue without volumization. The process is active rather than passive like in other skin booster treatments – it is a regenerative anti-aging treatment that reverses the aging process through bio remodeling of the skin.
Once injected, Profhilo quickly improves skin hydration and fine lines as hyaluronic acid is replaced in the skin. This effect is similar to skin boosters. Later on, skin tightening and improvements in elasticity are also seen and will continue for up to 12 weeks after the treatment. This is unique to profhilo and not other HA filler treatments.
What Profhilo cannot do
While Profilo offers a different way to treat aging skin, it is essential to note that it should not be considered a replacement or alternative to traditional dermal fillers. If the volume is needed, HA fillers are still required. Examples include filling up the depression under the eyes, cheeks, or temple and augmenting the nose or chin to better projection the mid-face area.
Because of this, Profhilo works beautifully and synergistically with traditional HA fillers. We first use fillers to replace volume, then follow up with two treatments of Profhilo (either in the same or a separate session) to improve skin texture and tighten skin. This way, we complete solving several problems associated with skin aging.
Profhilo – NOT a Skinbooster nor a Filler
Hyaluronic acid is a polysaccharide naturally present in the human body. Its primary function is to maintain tissue hydration. Hyaluronic acid's moisture-binding characteristic is crucial in allowing the skin to hold onto water and retain moisture. The amount of hyaluronic acid in our skin declines as we age, explaining why older people generally have thinner, more crepey skin.
Skinboosters uses the principle of replacing lost hyaluronic acid in our skin to restore hydration and elasticity. The treatment involves tiny injections of a low viscosity HA filler, such as Restylane Vital or Vital Light, into the mid-layers of the skin.
On the other hand, dermal fillers such as Restylane, Juvederm are also made of hyaluronic acid. To ensure they are firmer and last longer, the HA molecules are modified by adding cross-linking agents – the most common being 1,4-Butanediol diglycidyl ether (BDDE).
Profhilo, although also made up of hyaluronic acid, is a very different treatment from either skin boosters or dermal fillers. It is used to improve the skin rather than add volume. However, the treatment process, effects, and technology differ significantly from traditional skin booster treatments. The heart of the therapy is a unique hyaluronic acid molecule called the Hybrid Cooperative Complex (HCC).
The patented NAHYCO process produces a new type of hyaluronic acid molecule – the Hybrid Cooperative Complex, found in Profhilo.
Profhilo – Hybrid Cooperative Complexes With Unique Actions
Profhilo contains the highest concentration of hyaluronic acid available today – 32mg/ml. (in comparison, both Juvederm Voluma and Restylane are comprised of 20mg/ml HA). The HA in Profilo is non both high molecular weight (H-HA) and low molecular weight (L-HA), and non-cross-linked. Through a proprietary process (NAHYCO® Hybrid Technology), the L-HA and H-HA chains in Profhilo interact to form a Hybrid Cooperative Complex (HCC) with unique rheological properties.
A very different type of hyaluronic acid molecule is created, which unique physical properties:
HIGH HA CONCENTRATION – Profhilo contains 32mg./ml of L-HA and 32mg/ml of H-HA, totaling 64mg in 2ml
EXTENSIVE SPREADABILITY – It has a Tan Delta (ratio bet viscous and elastic modulus) of 1.36, which enables it to spread all over the face once injected
Low viscosity: Profhilo has a low G value of 39. Hence it cannot be used to lift like other fillers.
NO BDDE or other cross-linking agents
LOW INFLAMMATORY RESPONSE – Due to its high cohesivity and excellent integration into our skin after being injected
GEL DURATION LONGER THAN OTHER non-cross-linked HA FILLERS – Profhilo survives in the skin for 30-45 days, the same duration as other low cross-linked hyaluronic acid fillers, before being degraded naturally by hyaluronidase in the skin. In contrast, other non-cross-linked HA fillers last only a day.